Synapse® VNA is a patient-centric application neutral highly scalable organizational image content management solution. Synapse VNA can be completely virtualized within your existing server architecture and is open to leverage your current or planned physical storage environment. Synapse VNA is unique in its multiple methods of EHR patient associated content capture, like our iPad image capture app, and our ability to store content in its native format supporting both DICOM and Non-DICOM.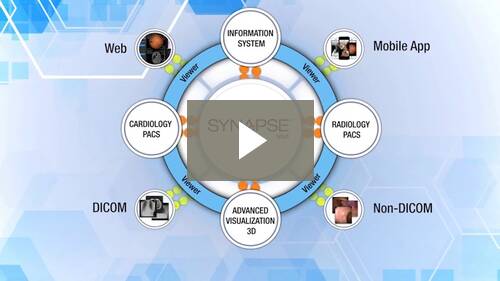 Watch Fujifilm's VNA solution overview
Contact Us
For more information about Synapse VNA, contact your Fujifilm representative, call 1-866-879-0006, or use this form. We'll get back to you within one business day, if not sooner!